Dummy content
Why import dummy content?
Importing the provided dummy content is a great way to start building your website with Float. You'll get a clearer idea of how Float works with an admin panel populated with content that replicates the Float demo, rather than building from scratch.
For your own website, you can modify or delete the content to fit your requirements.
Before importing the dummy content, make sure that you have installed and activated all required and recommended plugins.
Importing dummy content
To import the Float dummy content you must first install the WordPress importer. To do so, navigate to Tools ➝ Import within your WordPress admin dashboard, scroll to WordPress and click Install Now.
Once the importer has finished installing, click Run Importer.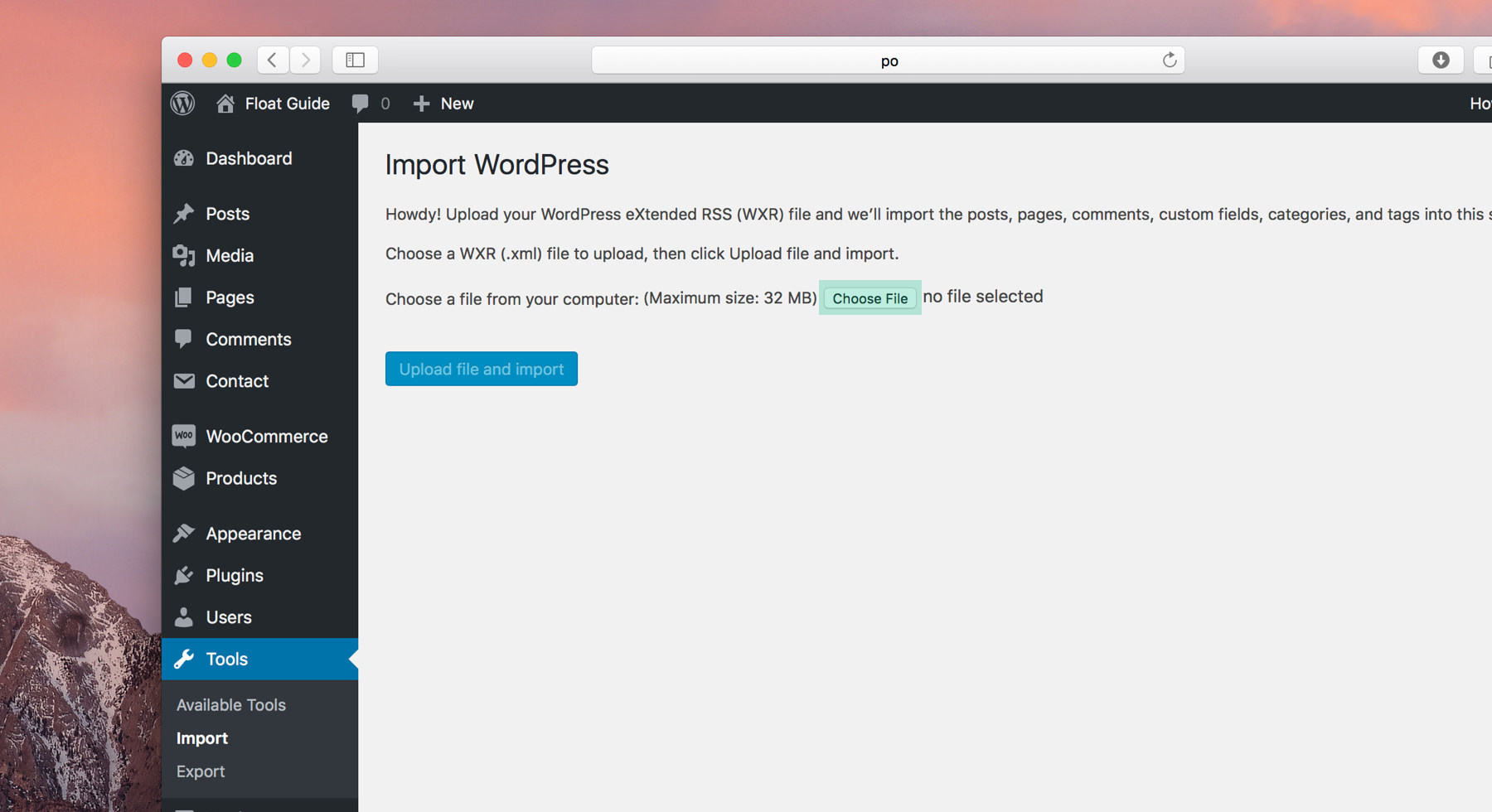 Within your download folder you will see a selection of dummy content xml files for each section of the Float demo located in the dummy-content folder. You can upload content for specific sections of the entire demo, whichever suits you. To upload the entire demo for example, select the float-all-content.xml file.

Next, you'll be prompted to assign authors and import attachments. In the Import Attachments section, check the Download and import attachments checkbox and click Submit.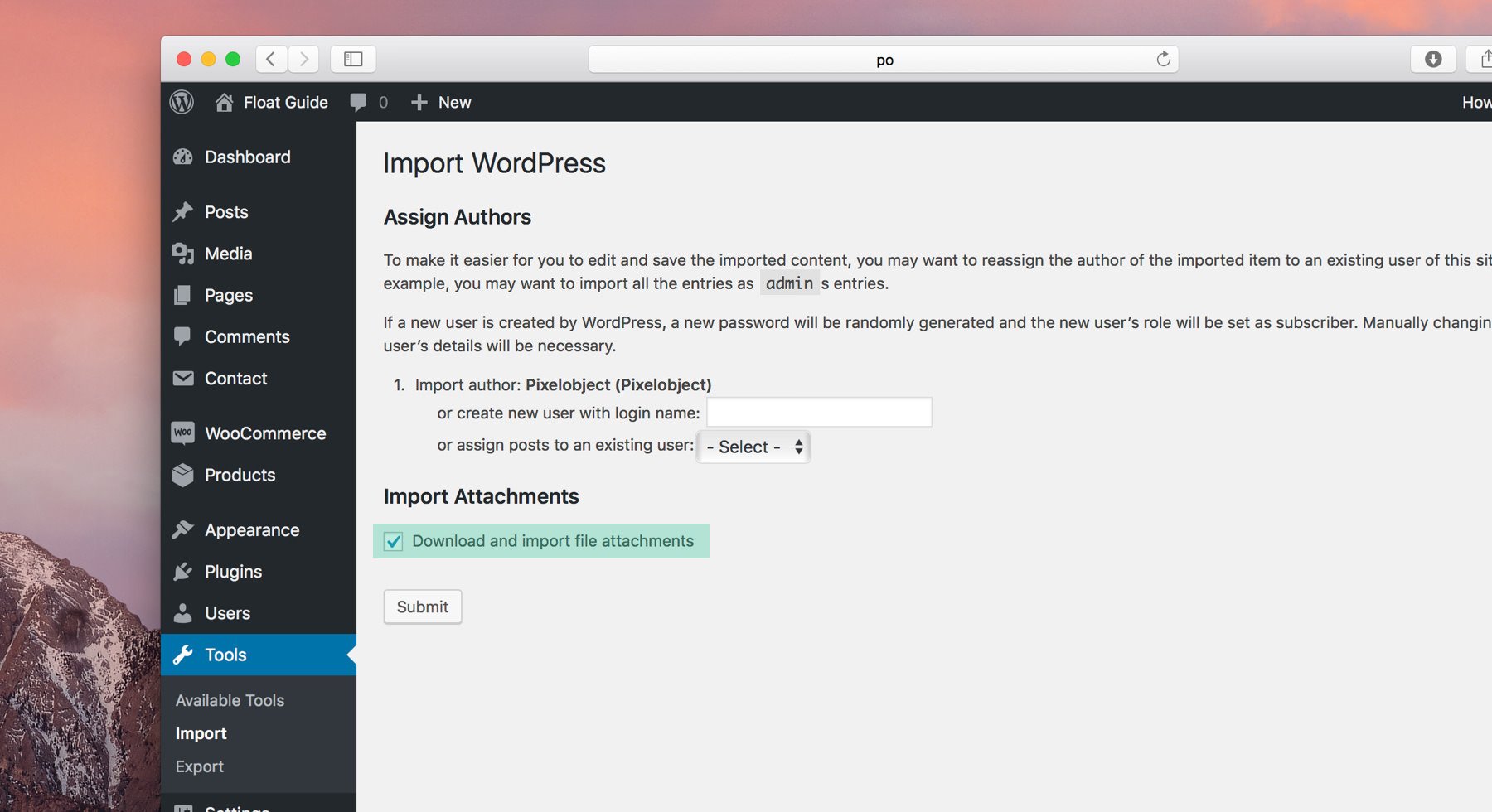 The import will begin immediately after you click the Submit button. This could take a while depending on your internet speed. It's important that you leave the browser alone until the import is complete.
Once the import is complete, your browser will refresh to reveal a completion message.